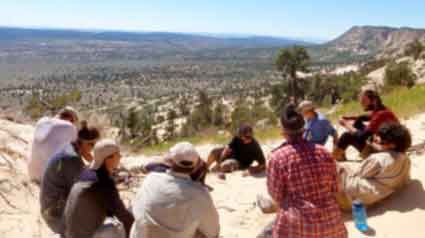 Group Homes for Young Adults
Many parents who are struggling to help their child "in crisis," will look to group homes as a solution. While Group Homes are at times successful for some young adult men or women, Expanse Wilderness can provide a healthier and more direct alternative, with our therapeutic wilderness treatment center.
Expanse Wilderness strives to provide a "new home" for our young adult clients that will empower them to reach forward and become their very best. Our unique approach gives them the courage and confidence they need to forge ahead and develop a mature perspective and thoughtful discipline. This wilderness atmosphere allows our adult wilderness participants to gain insight, more quickly, into their previous, unhealthy behavior, thus enabling them to execute the adequate changes.
Our philosophy here at Expanse Wilderness is that during the process of treating young adults, we build an environment of responsiveness while at the same time subduing the opposition they may have toward change and to authority. At Expanse Wilderness, we believe in "collaboration" rather than "confrontation." We have positive regard for each and every young adult client, and our therapists strive carefully and vigorously to gain insights into each adult wilderness participant.
Please feel free to contact our admissions department for more information regarding enrollment and availability at (800) 685-3059.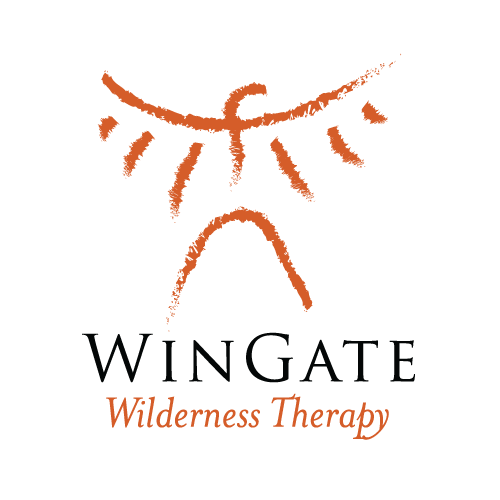 Quality Group Homes for Young Adults
Our therapists prepare each young adult client with independent living skills so that when they leave our program, our adult wilderness participants will be equipped for achieving real success. The therapeutic program here at Expanse Wilderness inspires each adult wilderness participant with elevated self-esteem. Thus empowering them to realize their full potential and what they can contribute, as adults, to society.
Through our nurturing yet challenging environment, our therapists help each young adult client with overcoming the issues that have been, in the past, preventing them from moving forward in the world.
Wilderness Therapy Programs for Young Adults
Expanse Wilderness has the ideal outdoor therapy camp, as an alternative to a group home, available to any emotionally challenged emerging adult. Because of our healing wilderness environment, young adult men or women can experience freedom from the typical disturbances and agitations that are commonly experienced in a group home setting.
Why Wilderness Therapy?
Therapeutic treatment in the wilderness offers a stark difference from traditional settings. The opportunities for consistent observation and intervention are uninterrupted by the day to day distractions of traditional settings.
With no media, cell phones or trips into town, the wilderness has a greater impact and a better chance for long-term change. A wilderness setting provides the epitome of experiential treatment, happening 24 hours per day, blended with traditional individual and group therapy sessions.
Adult wilderness participants of wilderness treatment have a greater capacity for attention to the process, develop closer and stronger relationships with field therapist and peers and therefore, more quickly gain insight into previous unhealthy behavior and begin to make appropriate changes. This is further supported by overcoming the natural challenges encountered in the wilderness and the self-efficacy and esteem achieved in the process.

Why Expanse Wilderness?
Unlike most inpatient treatment programs, Expanse Wilderness does not use level systems, group consequences, or any other behavior-modification techniques. That's because these techniques do not create lasting change.
Instead, Expanse Wilderness seeks the kind of internally motivated change that relies upon a profound therapeutic alliance between the young adult client and the therapeutic team. This kind of alliance requires a counselor that is creative, caring, authentically engaged, and exhaustively trained. Most importantly, though, it requires a deep and genuine respect for our adult wilderness participants.
With our skilled and expert field therapist, struggling emerging adults can undergo changes that will evoke powerful ideas. If your son or daughter is struggling because of addiction, mental health issues, or low self-esteem, then we urge you to call into our program to see if Expanse Wilderness is the right choice for you.
Our program will help by providing a caring, stable environment for any troubled emerging adult. Call (800) 685-3059 today.
The Expanse Wilderness Philosophy for Treatment of Adults
At Expanse Wilderness, our philosophy for the effective treatment of young adults is to create an environment of responsiveness while reducing the resistance the individual has toward change, authority, and himself or herself.
We believe in cooperation rather than confrontation. We have positive regard for every young adult client and work hard to gain insights into each individual. Although certain rules must be followed in order to maintain safety and overall program effectiveness, we also honor and respect each adult wilderness participant's own path.
Our nurturing yet challenging environment allows young adult clients to grow, gain perspective, and attain a new level of maturity as we address their specific behavioral issues and problems. We hope to create a heart of peace which replaces the heart of war.
For local resources,
choose a state page below: