Safety Initiatives for Wilderness Living
Every Expanse Wilderness student is first screened and approved for appropriateness by our admissions committee. In addition, they are given a pre-admittance zoom interview. As a leader in wilderness therapy, our team at Expanse is committed to operating under the highest safety standards in the industry. Our success over the years has largely been due to the fact that we adhere to very strict rules of engagement, both for our staff and our students.
As a way of practice, we believe in employing every safety feature and protocol necessary to run an effective, safety-first program. We don't believe in taking shortcuts or doing the bare minimum in order to minimize workload or costs. We employ every means necessary to make sure our program is the safest in the industry.
The state of Utah has extensive safety standards that must be employed when operating a true wilderness program. And because safety is a "non-negotiable" tenet of our program, we adhere to these stringent safety standards to ensure the safety of each young adult in our program.
We Employ the Highest Standards for Wilderness Safety. Above and beyond the call.
Every Expanse client is given a medical evaluation for current physical health upon admission to the Expanse program. This will include a sports physical, stress test, urine analysis, drug screen and blood work. Females will receive a pregnancy test.
Every young adult is also provided a Mental Status Examination by an approved therapist before going out to the field.
If clients are potentially going to experience a dangerous detox, test hot for a substance that could cause issues or once at program start having an issue from drugs or alcohol, we will refer them to a licensed medical detox program until they are verified as "safe" enough to enter the field.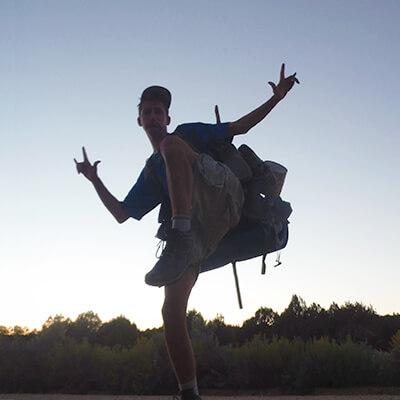 All staff at Expanse are screened, submit background checks, and to drug screening while employed. In order to work with any of the students that come to Expanse, our staff must go through our own orientation and training, as well as meet state standards for working with children or young adults.
Every Expanse young adult group will be in the care of staff with CPR, Wilderness First Responder (WFR), and Positive Control Systems (PCS) certifications. This assures the strongest safety measures at all times.
Expanse students are seen by a medical coordinator at least every 14 days; however, it is typically every week.
We maintain a ratio of 1 staff for every 4 young adults.
Staff is regularly trained in protocols for dealing with

all

possible medical or behavioral contingencies.
At all times, Expanse staff maintains two redundant forms of satellite communication, so if one fails the other is still available. These are used for two daily check-ins with base to pass on any needs or medical concerns, or for instant communication for any immediate concerns.
An Emergency Response Team is always on-call 24/7, 365, and able to get to the groups within an appropriate response time.
In addition to our state-of-the-art satellite phones, Expanse uses GPS units, regular satellite check-ins every couple hours, and a check in the middle of the night.
Hydration is an essential part of wilderness living. Water is dropped off daily to each group at designated spots, or it can be called out for emergency situations/camps.
Every young adult who is part of our wilderness program, is provided appropriate clothing and food for the weather and season in which they will be outdoors.
Expanse has an ER medical doctor on-call at all times.
For emergencies, clients can be taken to the local hospital or medical center in a very short amount of time.
These are only a few of the safety protocols that go above and beyond the state requirements for licensing of a therapeutic wilderness program and reflect our commitment at Expanse to a culture of safety.