We Help Struggling
Young Adults
Find
Purpose and Healing
The Leader In
Wilderness Therapy
WinGate Expanse offers an effective alternative to traditional treatment programs centered primarily around talk therapy. We offer a very unique therapeutic model that has been proven to help young adults struggling to find their way in a difficult and demanding world.
Wilderness therapy is a powerful therapeutic experience for those battling with ADD/ADHD, anxiety, depression, substance abuse, personal motivation issues, poor executive skills, identity issues, and sexual orientation among many other challenging situations and diagnoses.
Call Today to Start Your
Journey to Success: (800) 685-3059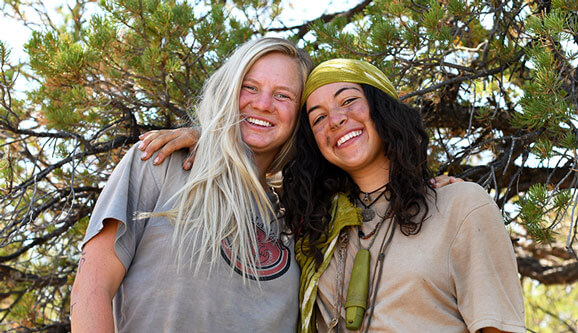 Testimonials
At Expanse Wilderness, our students engage life in a way that brings about powerful change. Each story is unique, but the results are often the same – a profound reconnection to what's most important.
Watch the stories of Katrina, Mayra, Olivia and Joe as they talk about their lives before and after Expanse. To understand, you simply have to experience it.
Meet Our Team
Best in the Industry
With over 30 years of combined experience, our team of professional clinicians, field staff, admissions and medical personnel provide the highest level of care possible.
View Our Team
We Help Young Adults
Find Their Path Forward
And Regain Their Life
Expanse Wilderness is a premier wilderness program, designed to help young adults discover the tools that will help them overcome the behavioral, mental and emotional barriers that are holding them back from living a productive and meaningful life. We offer therapy, life-coaching, career assessment training and primitive skill building. This is the adventure your heart has been needing.
The Wilderness
As Teacher
It is impossible to capture, on paper, the experience of being out in the desert, lying in a warmsleeping bag while staring at the starry sky after a long and satisfying hike; or listening to the wind whistle through the juniper trees. It stimulates all the senses, and awakens you to feeling healthy and alive!
Explore