The Expanse Philosophy for the Successful Treatment of Young Adults
At Expanse Wilderness, our philosophy is that every young adult is capable of dramatic internal change. When clinical/life issues are effectively addressed, real change occurs. Part of the real change is also a returning to, or a re-discovering of oneself, revealing a unique, talented and gifted person.
"

Helping young men and women create an

awakening of the heart

by

healing the pain of the past

, understand the

value of today

and gain the

strength to move forward

into the future..

"
Expanse blends ancient cultural systems, advanced clinical techniques, and the healing elements of the earth to reunite the hearts of young adults and their families.
Our decades of experience in wilderness settings, commitment to hiring seasoned and professional staff, genuine concern for each of our students, and exacting safety standards create the ideal environment to help struggling young adults look inside themselves and re-discover who they truly are.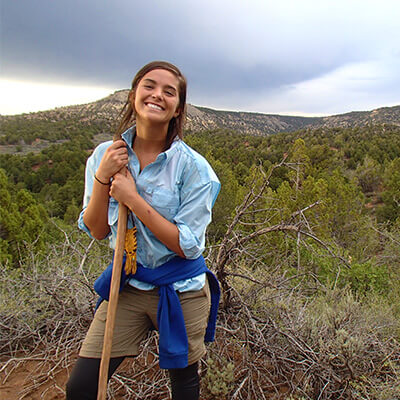 This approach helps get to the core of what your young adult is struggling with. Eliminating behaviors is important, but if the core issues are not addressed, the behaviors could potentially resurface down the road. Doing the deep core work is a natural fit with our model as we support students throughout the process. They will also learn to set boundaries for themselves and be more comfortable "being uncomfortable." Everything we do at Expanse is designed to prepare your young adult for the world that is waiting for them.
Our relationship model makes it safer and more comfortable to see what needs to change and make those changes. Past parents have said they can't believe the difference in their child in such a short period of time. If you need to speak to a past parent, give us a call and we can get you in touch with someone who has gone through the decisions you are trying to make right now.
Wilderness Therapy Approach
In the world of treatment, you will hear the concept of behavior modification or behavior treatment or therapy. Those philosophies only treat the behavior, not the reasons causing the behavior. The Expanse approach is a relational model. Instead of seeking to modify a person's behavior, we seek to assist in gaining insight into how these behaviors manifest and how we can aid in developing skills for new, more effective choices and behaviors. We also seek to discover where, when, and how these choices came into play and how to heal those issues that lie at the root.
Additionally, we utilize a strengths-based model that seeks to recognize clients for their growth and for the person they are underneath. The goal of Expanse is to walk alongside a young person as they venture into change.
Our clinical team seeks to understand the underlying issues that have led up to your young adult requiring our care and guidance. By understanding the whole person, rather than just a behavior, we can develop thorough and individualized treatment plans for your young adult and work with your family to develop new and more effective strategies for the future.
Talk to one of our professional family advocates and get help today. Your young adult's future may depend on it.